I took my first solo road trip (further than Minnesota to Wisconsin) and although terrifying at times, was completely amazing. I flew into Hobart, the largest city in Tasmania with a population of 225,000. I got in early with the intent to load up on camping supplies for the next 9 days. This is where the day's problems began - driving to said destinations. No matter what people tell you, driving on the opposite side of the road is not easy. At least at first. And then there are one-ways and roundabouts and the steering wheel is on the right - even putting on my seatbelt felt weird. And I kept hitting the windshield wipers instead of the blinkers. And I'm used to driving my little VW Golf, so trying to drive an SUV just added that extra layer of fun.
I got honked at multiple times, flipped the bird, took out a curb and managed to get a parking ticket all in the span of about 30 minutes. Couldn't get any worse right? And thank God it didn't. I hit the road the next morning and from that point on, traffic was next to non-existent (as was cell service, petrol stations and well, most people.)
I wasn't entirely sure where to go, but water is always a good sign, so I headed towards the Lake Pedder near Strathgordon. I finally made it to Strathgordon, expecting at the very least a city. Nope, just a lodge - but they did sell ice, gas and beer. Whilst celebrating with a beer the fact that I didn't run anything over on my way, I spoke with a gal about where to camp. She suggested Edgar Dam campground about 80 Kilometers back. Made it around 5 PM, set up camp and went for a hike around the lake.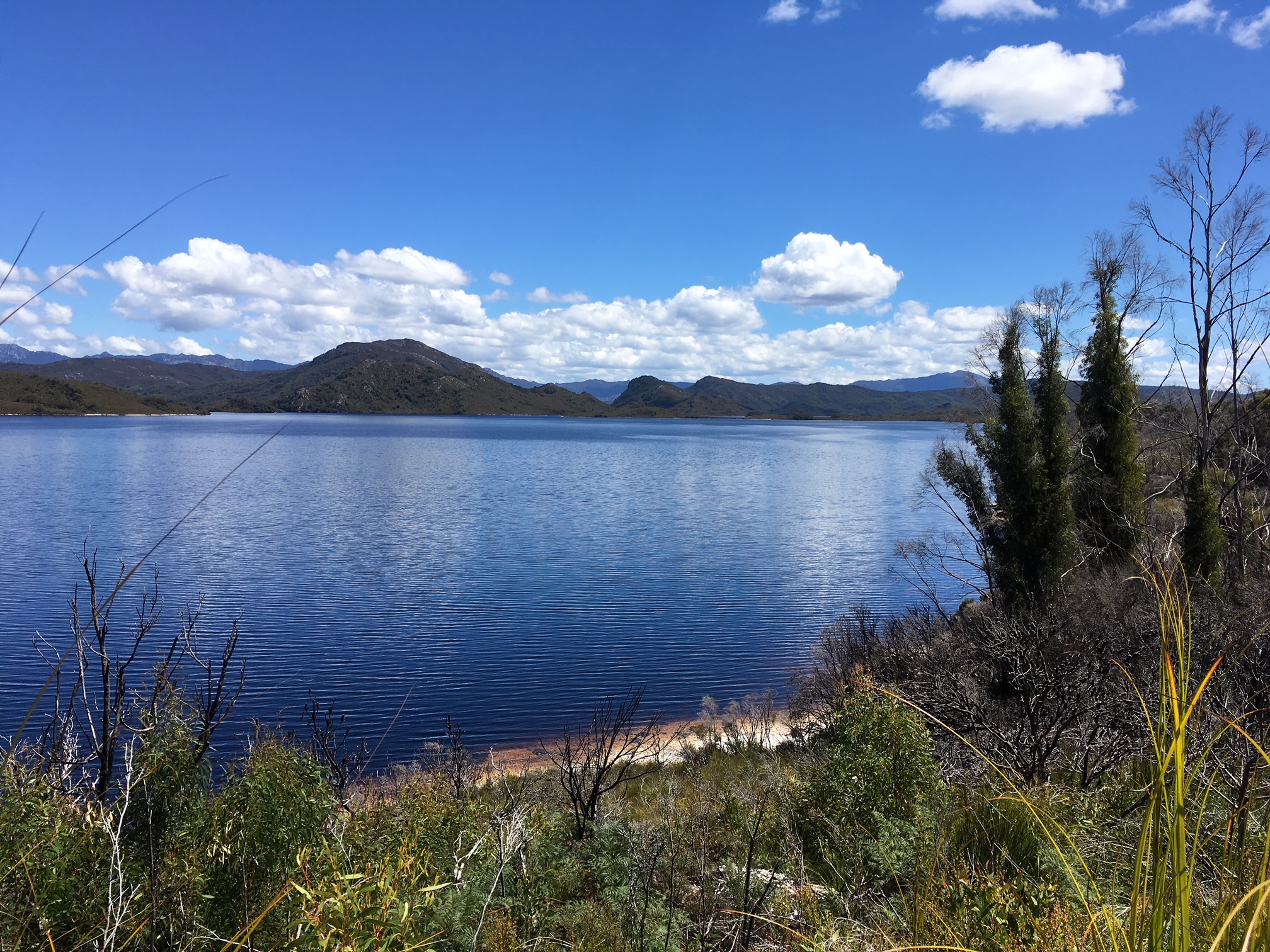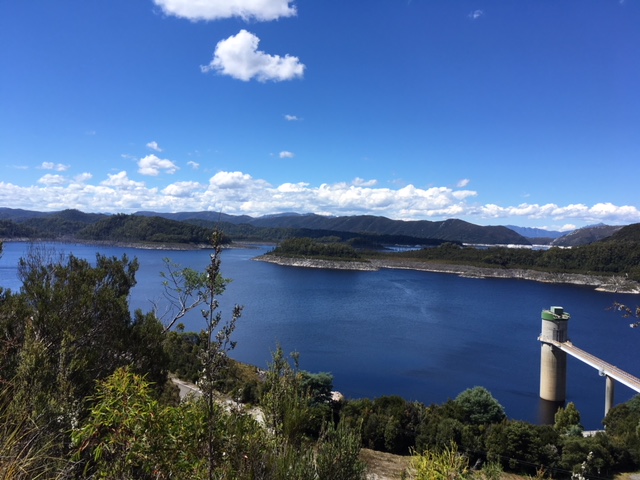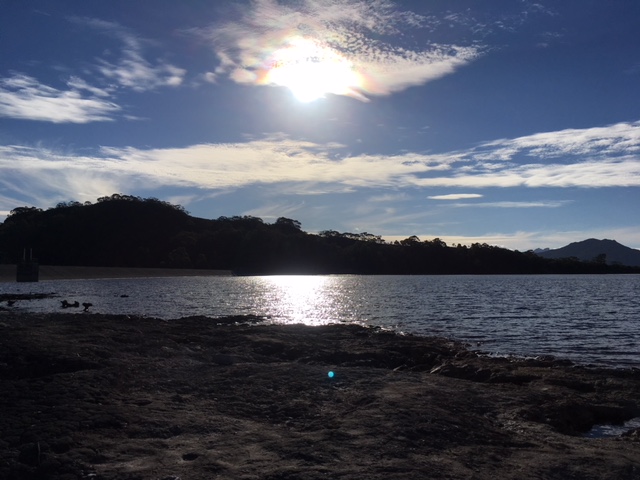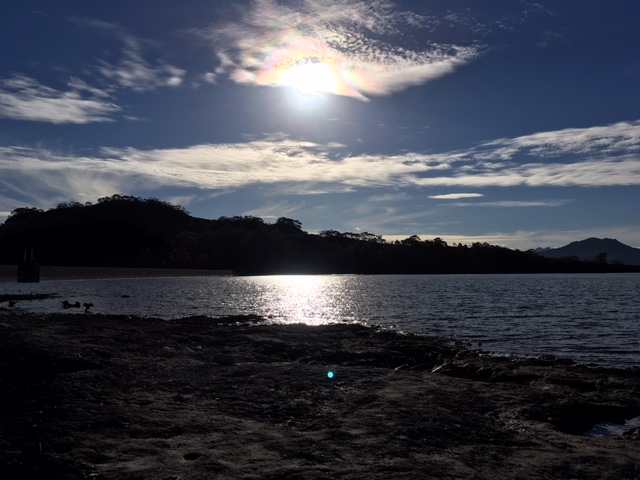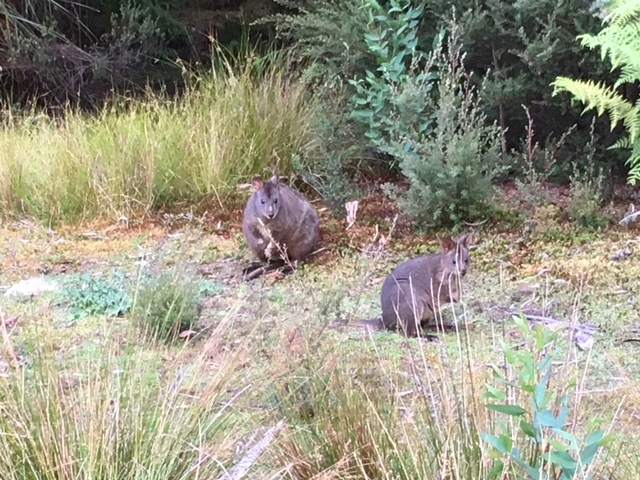 Wandered back to camp and ran into several critters, including flies (ugh), but I did see wallabies and a spotted quoll. Woo! Animals in the wild - and not even poisonous ones. Little did I know, after dark they come out in full-effect. At about 9:00 or so, I headed to bed, followed by about 8 hours of screaming possums, scratching on my tent and movement in the bushes everywhere. WTF did I get myself into? And worst of all, at about 2 AM I had to pee. Crap. I had to get up and join the wild wild west of what was outside my tent. After about 30 minutes of convincing myself, I threw on my headlamp and unzipped the tent. And what do I come eye-to-eye with about a foot away, a wallaby. Thank God it was a wallaby. Did my business, packed up the next morning at 6 AM and bid the crazy wildlife of Tasmania adieu.
On my way out, I kept passing these boxes on the side of the road, and only when I saw someone wearing a space suit, did I realize they were apiaries for honeybees. #supercool
Wasn't entirely sure to head next, but again, the water kicked in, so I headed to Lake St. Clair. The best part (at least from my perspective) about Tasmania is that everything is really close. Yes, you have to drive over, through and around mountains, and a lot of the time on unpaved roads, but it doesn't matter because around every corner is something even more beautiful. When driving through the U.S., it takes FOREVER to get anywhere in a car. Here, not so much.
Lake St. Clair was beautiful and I contemplated camping, but at this point it was only 11 AM or so, and after the two hours of sleep I got the night before, I couldn't fathom sleeping in a tent again. Plus I was dying for a shower. I moved on towards Queenstown with the intention of staying overnight. Um no. This town looks like something out of a horror movie - a small, dusty mining town. I moved on towards Strahan. By this time, it was about 4 PM and I was getting nervous about accommodations - and not having cell service for a good 24 hours - you realize how difficult it is to book a room. Luckily, Strahan is a bit of a touristy town with an information center full of local folks to help. I booked a room at a motel that had free wifi! Woo, connection to the outside world. Unfortunately, the wifi only worked if you sat outside the the reception office in the middle of the parking lot - and was dial-up at best. On that note, I headed to one of the best dinners I've had on my trip - Blackened miso local stripey, Petuna ocean trout, black rice, wild funghi, lime beurre blanc, small leaves (yes I cut and pasted that from their menu.) Had and early, wonderfully sound sleep in a nice bed with blankets and fluffy pillows and most importantly no critters.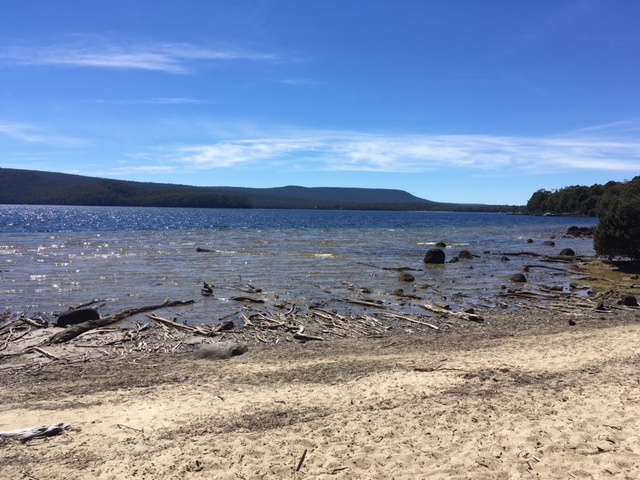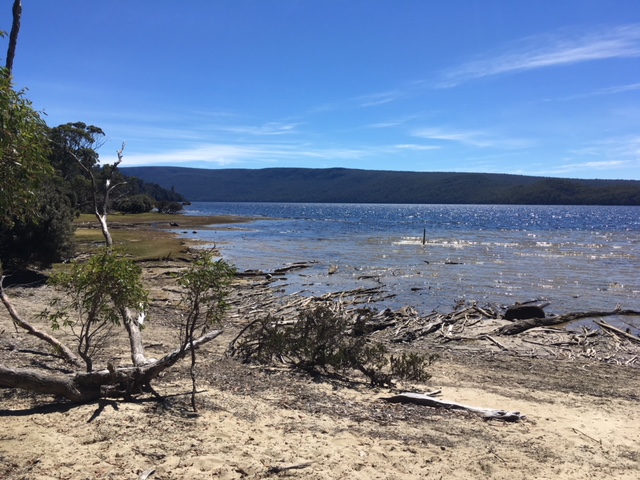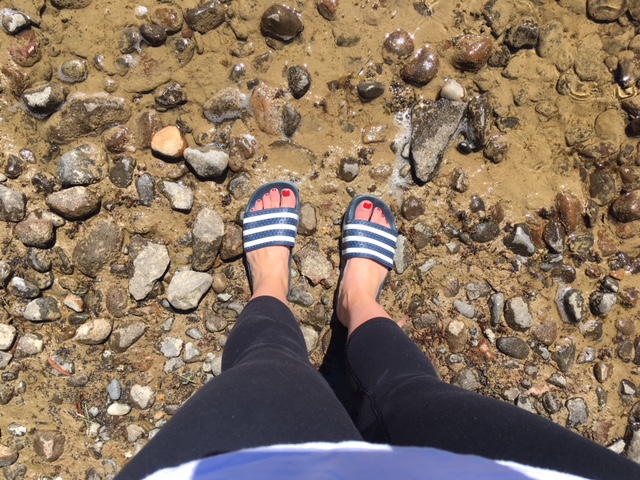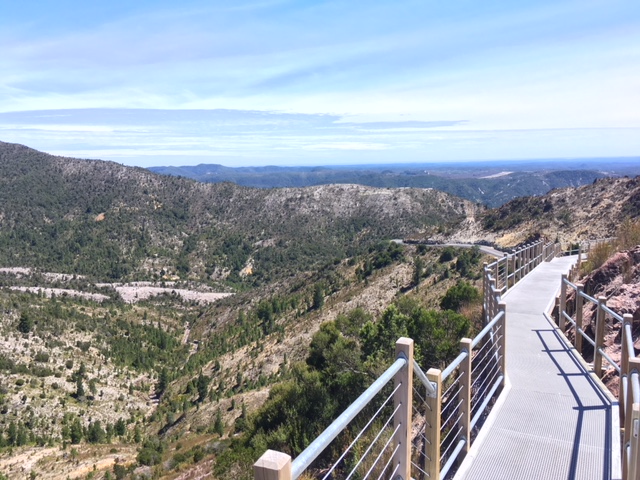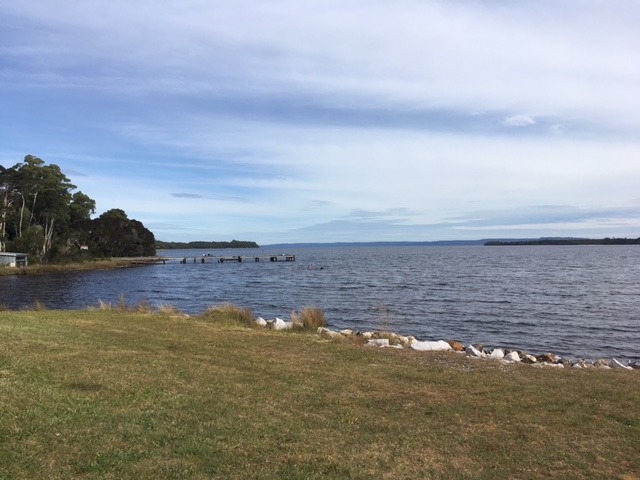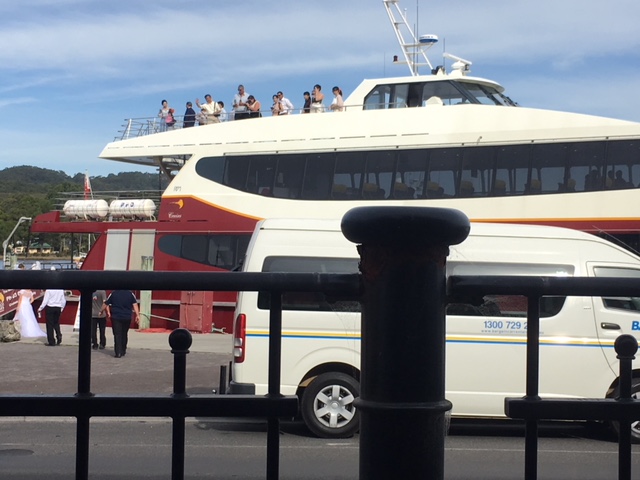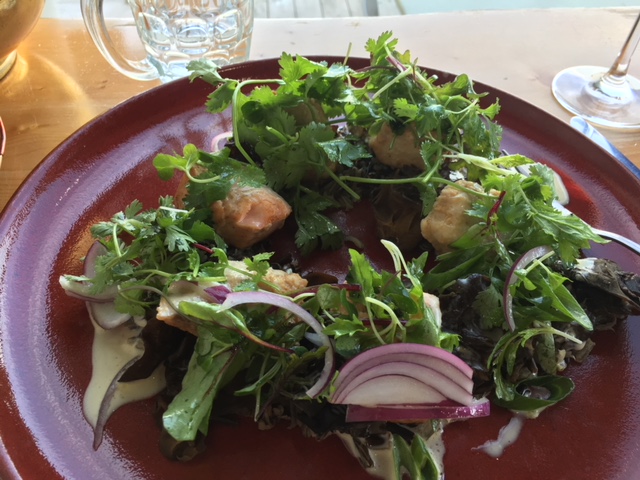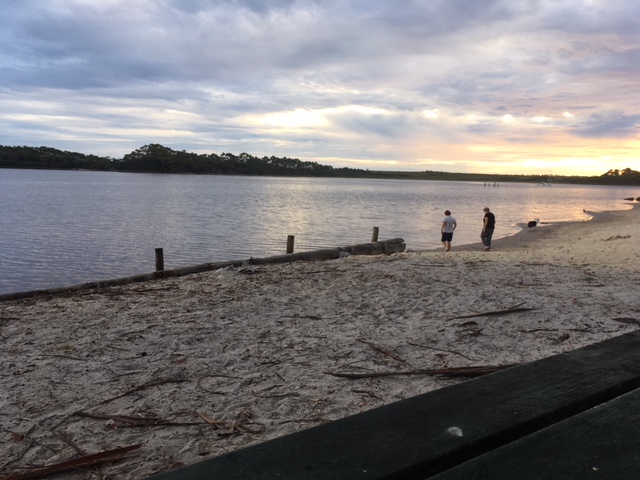 I brought along my Lonely Planet guide to Tasmania (seriously when traveling - especially when you have zero cell service - bring one of these along), and decided to head to the northern coast and see some penguins. This drive was possibly one of the most beautiful of the whole trip and other than stopping for lunch, I saw almost no cars.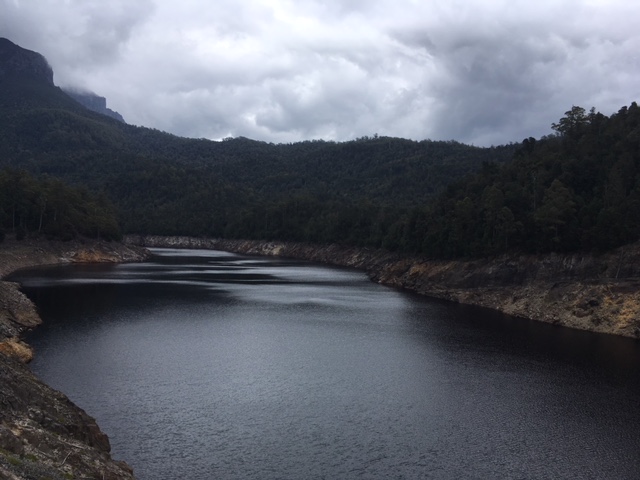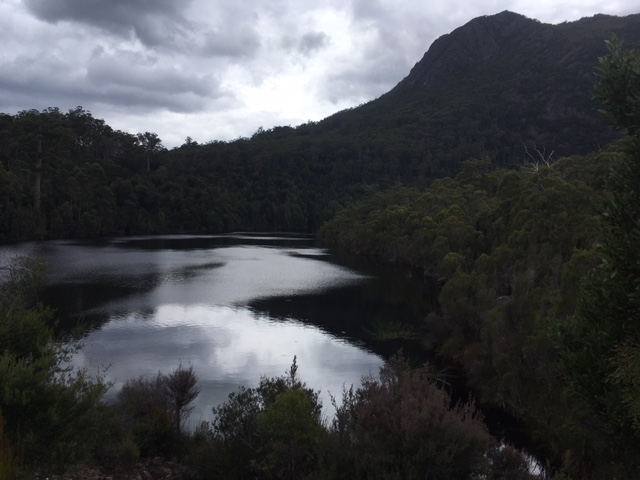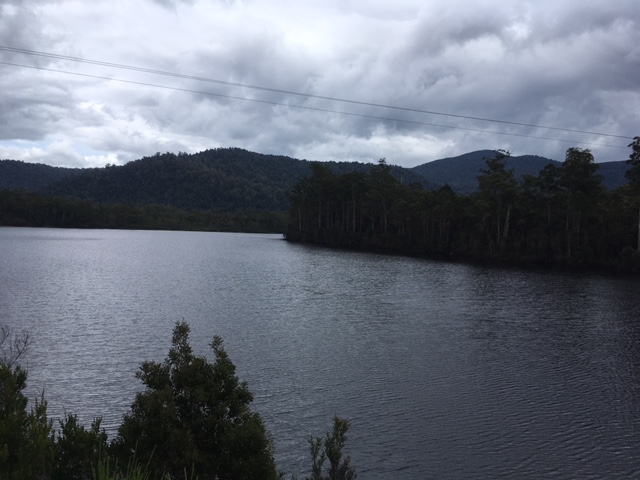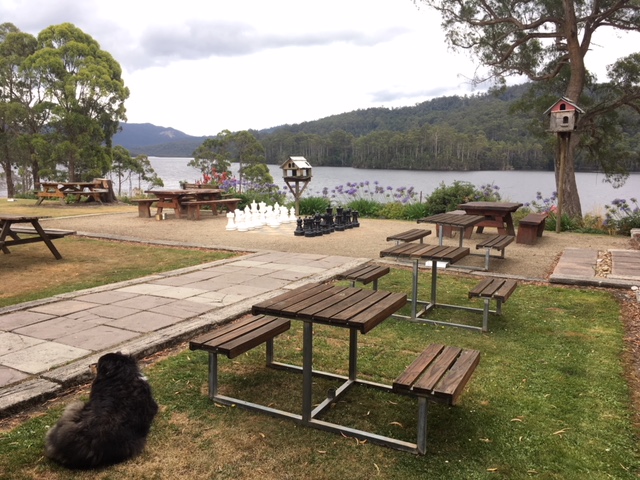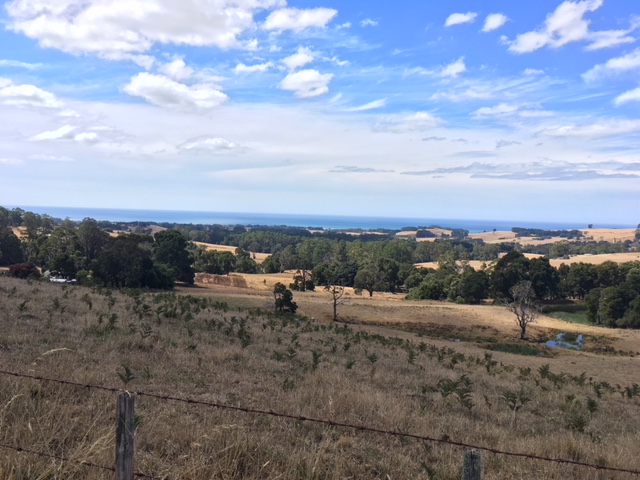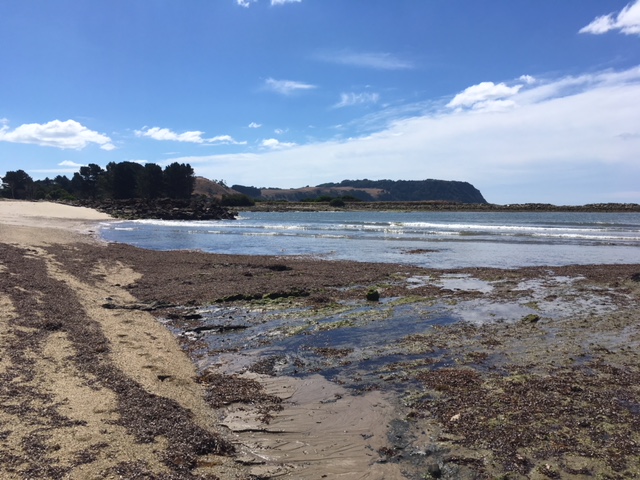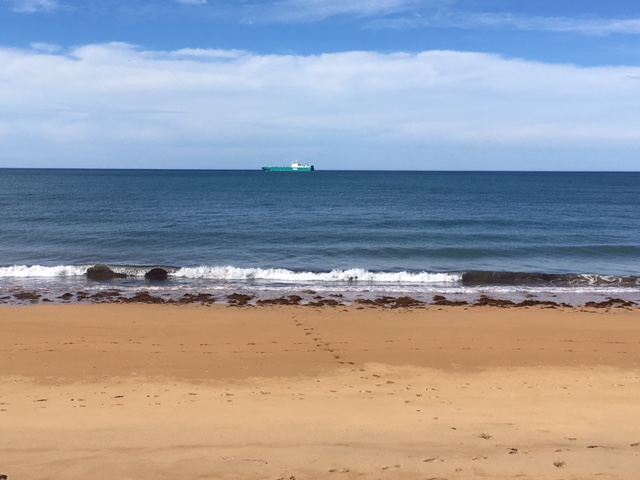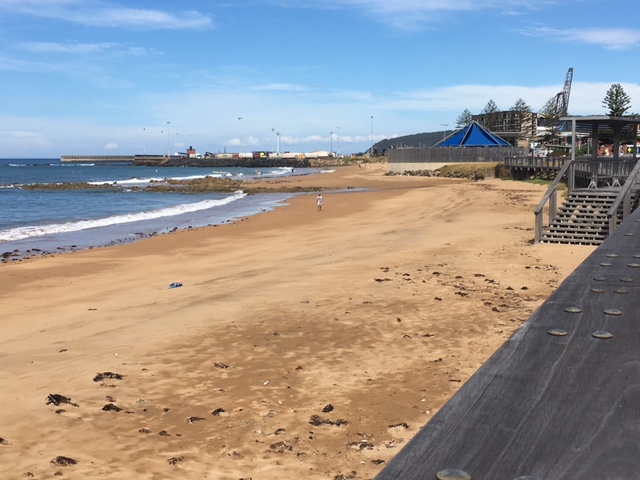 Made it to a town called Burnie, booked a room and headed to the beach. At this point it was only 5 or so and the penguins don't come out until dusk. I had about 4 hours to kill. Took a stroll along the beach, and after about 30 minutes realized there is little to do in Burnie other than see penguins. Plopped down at a restaurant, had a few beers and ate some oysters (what would become my staple throughout the rest of the trip.) Headed back to the penguin center and out pops these cute little penguins. Literally, that's what they're called - cute little penguins. Apparently they used to be called fairy penguins and for some political reason they had to change the name (hehe.)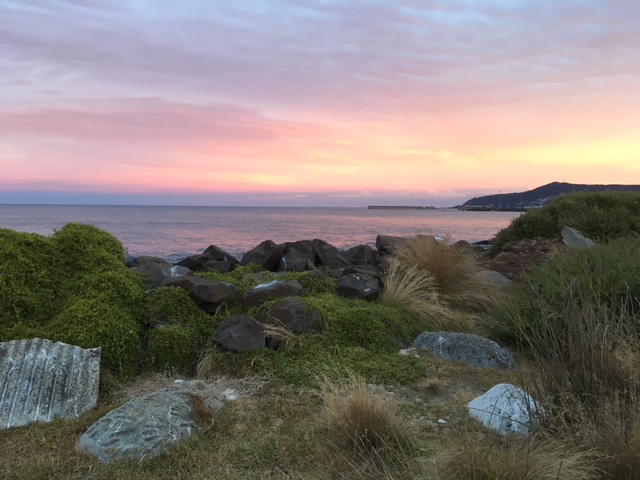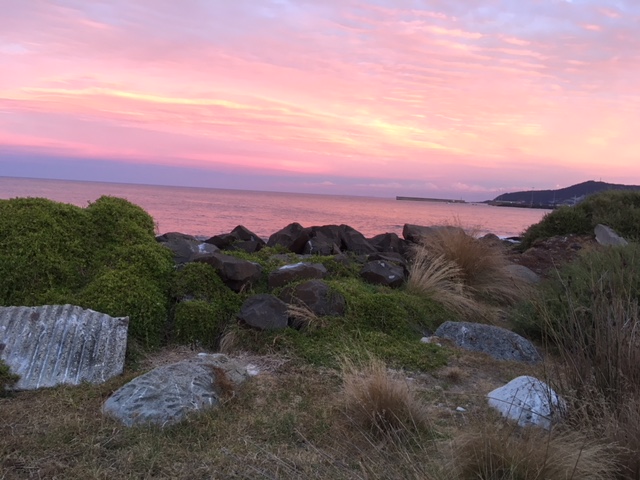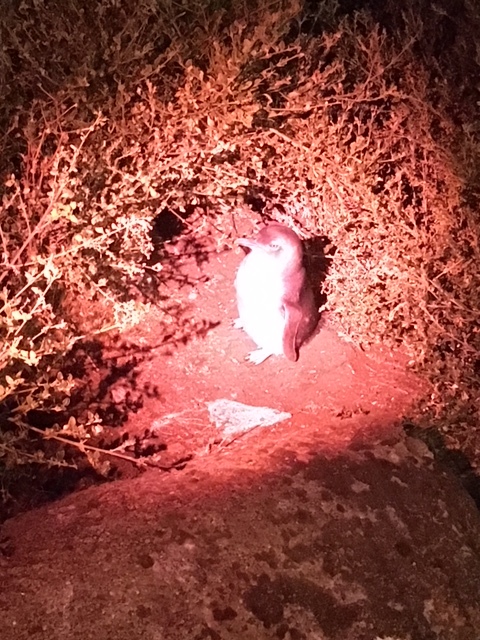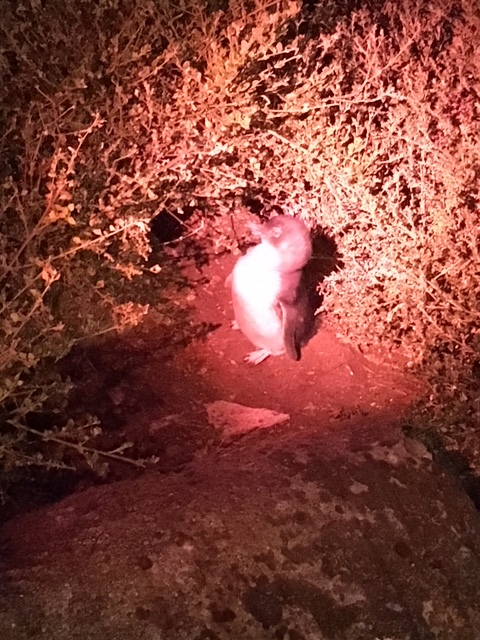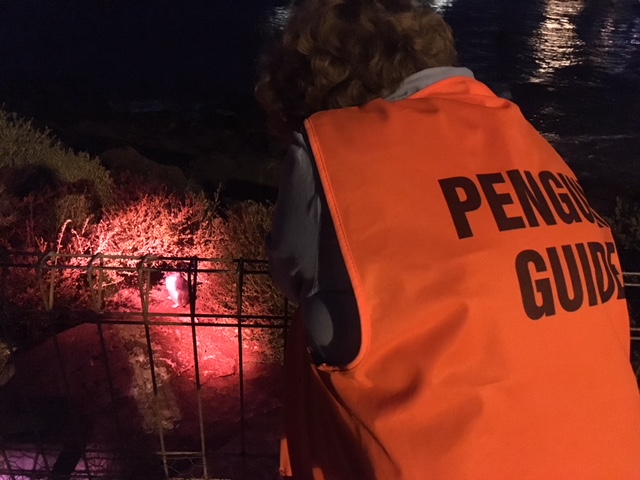 The next day was pretty wide open, and thanks to my Lonely Planet book, decided on a destination of Anson's Bay - straight east on the coast. This was another fun drive, with several stops along the way including the Tasmanian Food and Wine Conservatory, a cheese factory, and a brewery stop with lunch.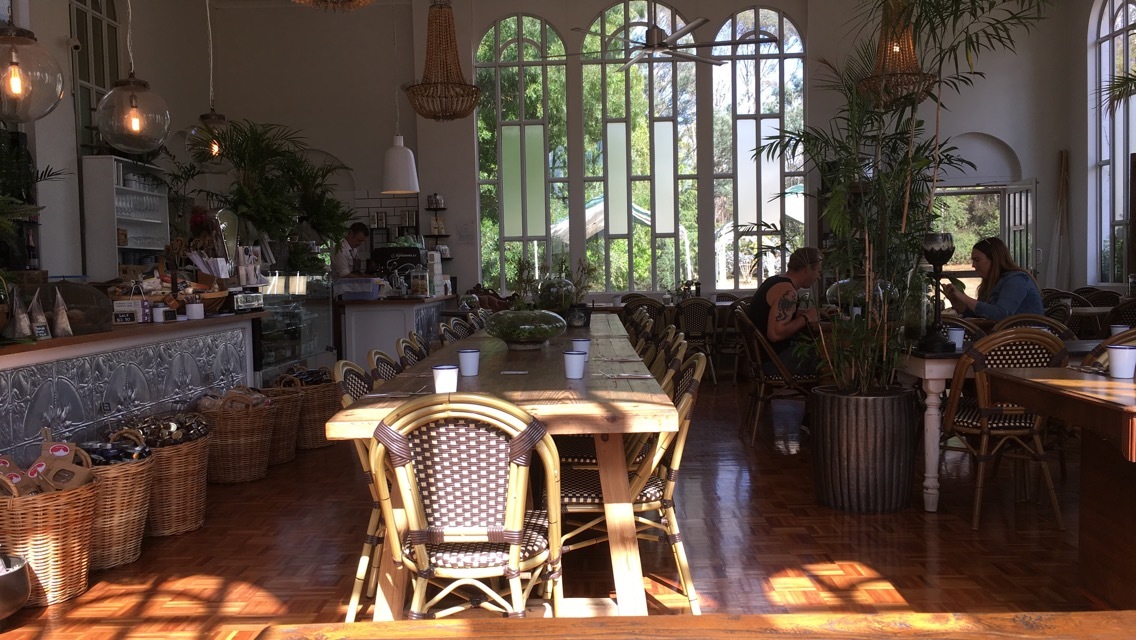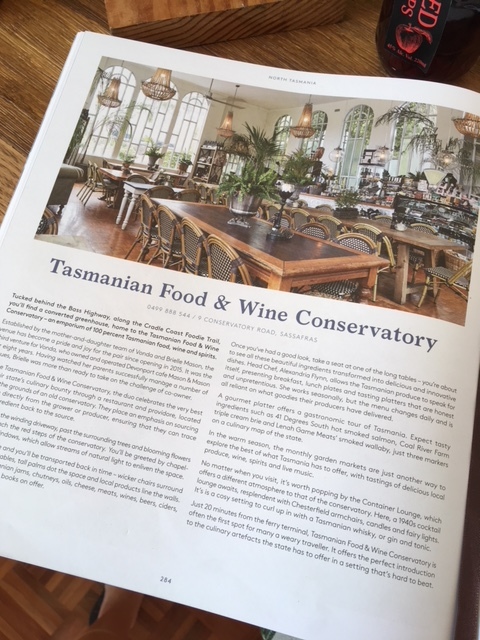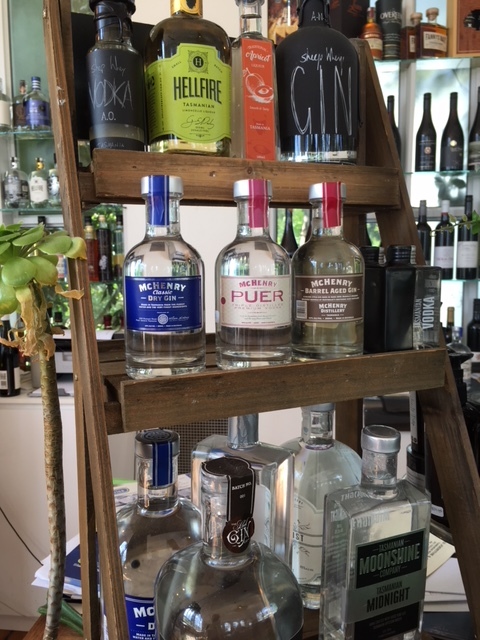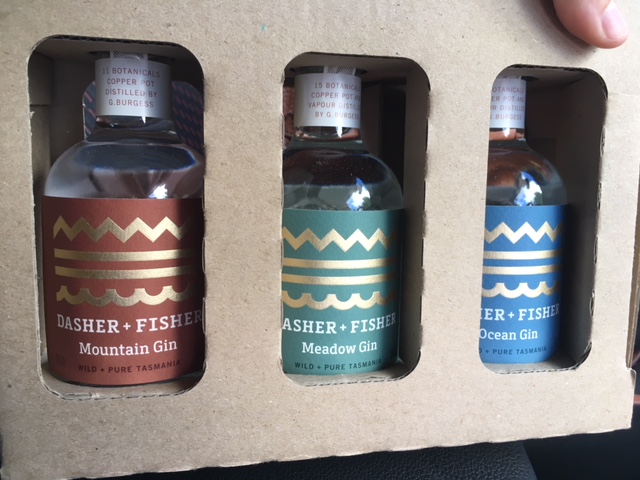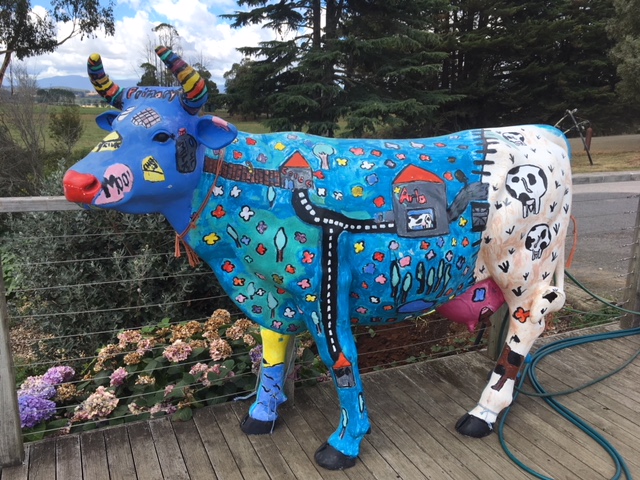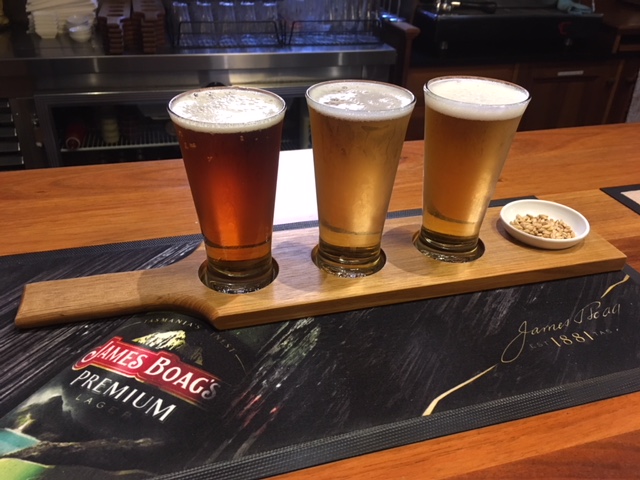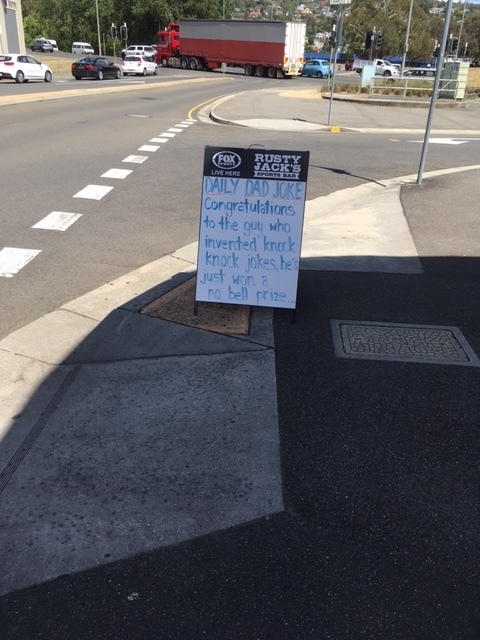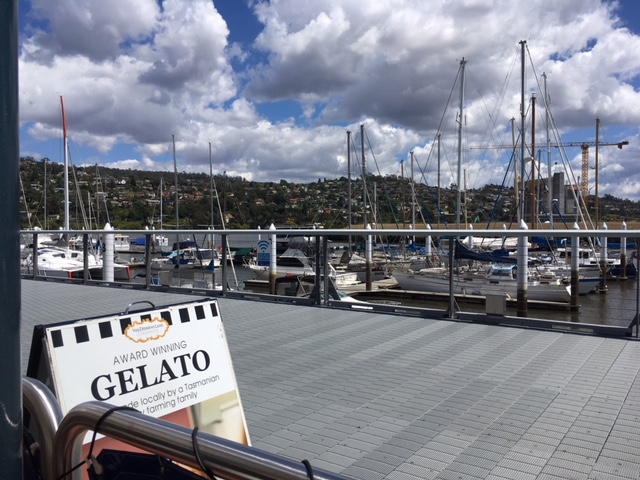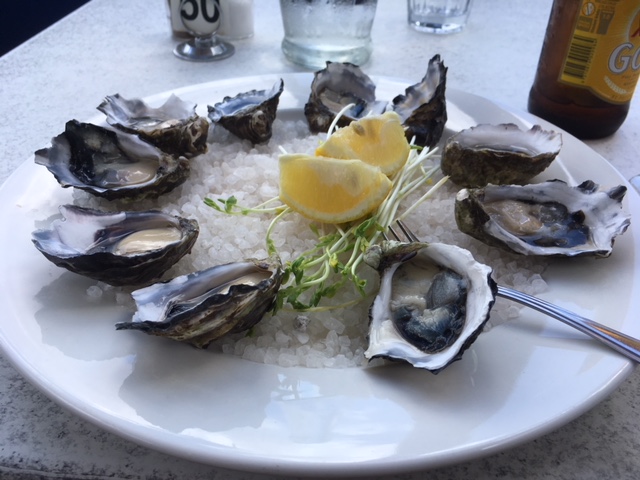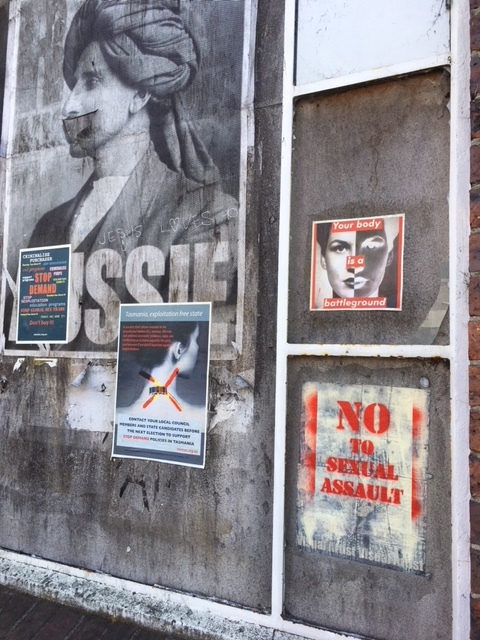 After several unpaved and twisty roads, made it to Anson's Bay - the beginning of the Bay of Fires. It looked like a cabin town in Minnesota. Decided to head to Eddystone in Mount Williams National Park - and holy shit, am I glad I did. Wow. Just so much wow. Took a trail to the beach and it was untouched beach dunes in every direction. SO beautiful. There was also a lighthouse, but said it was on aboriginal property and I could hear voices so I ran away (very adult I know.) By this time it was getting fairly late, so I headed to the nearby campground. The campground was deserted - at least until some German backpackers showed up around 10 PM. The beach was amazing, wallabies were everywhere and I even saw a Forester kangaroo! This was one of my favorite evenings camping (but to be fair, I slept in the car.)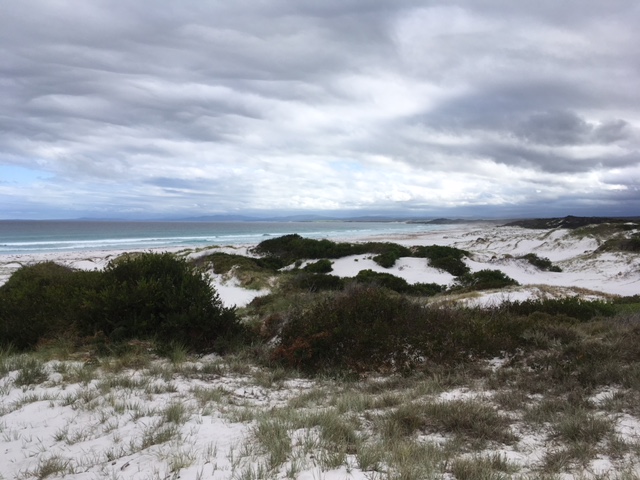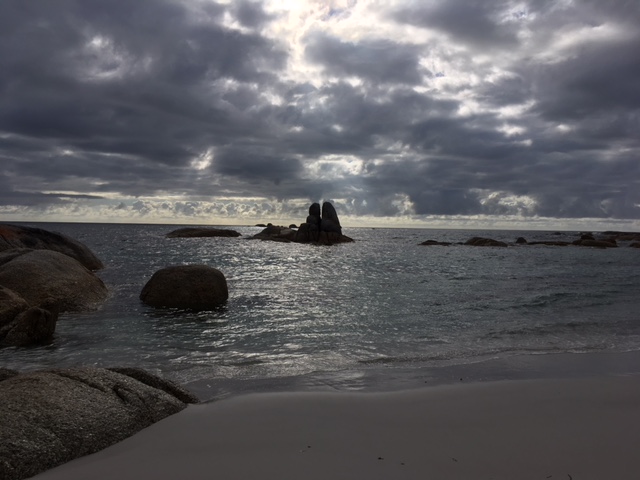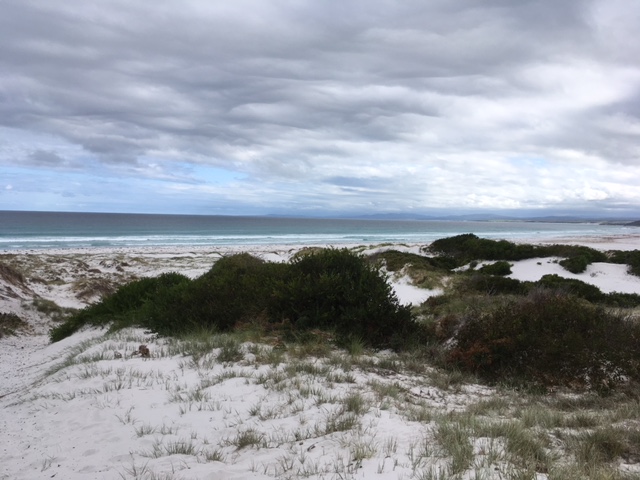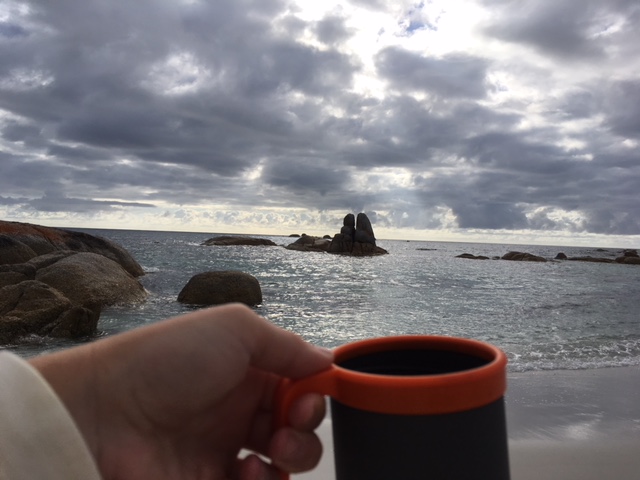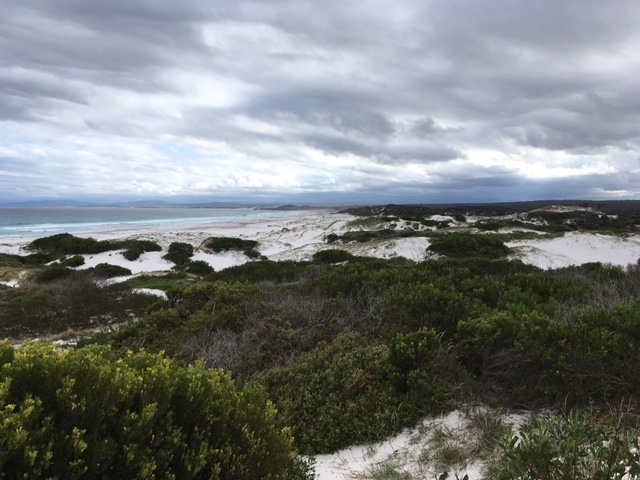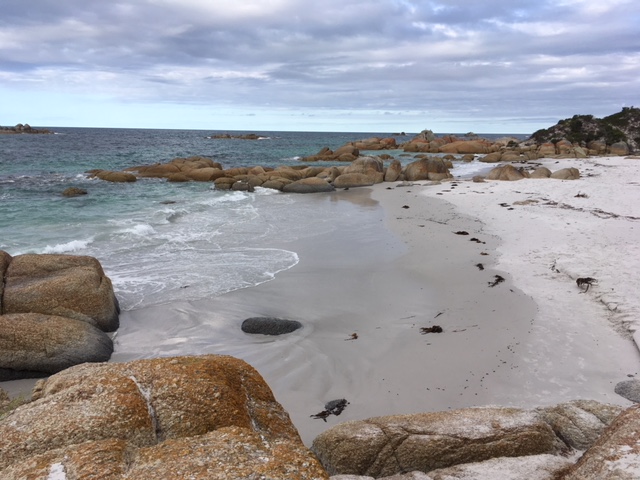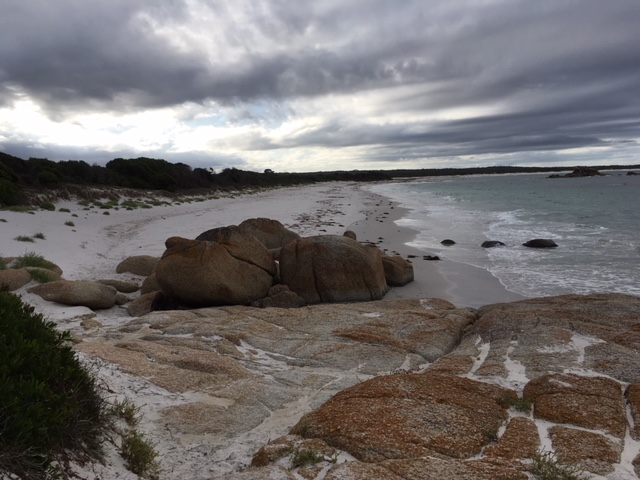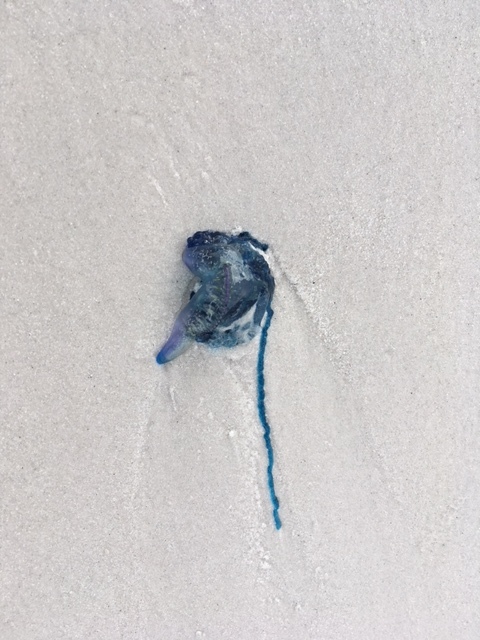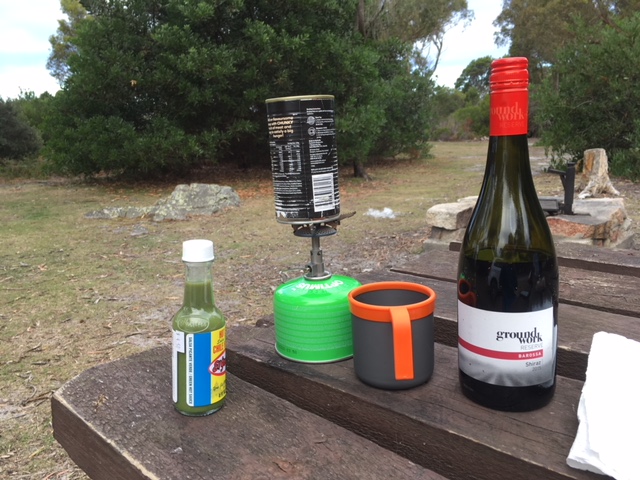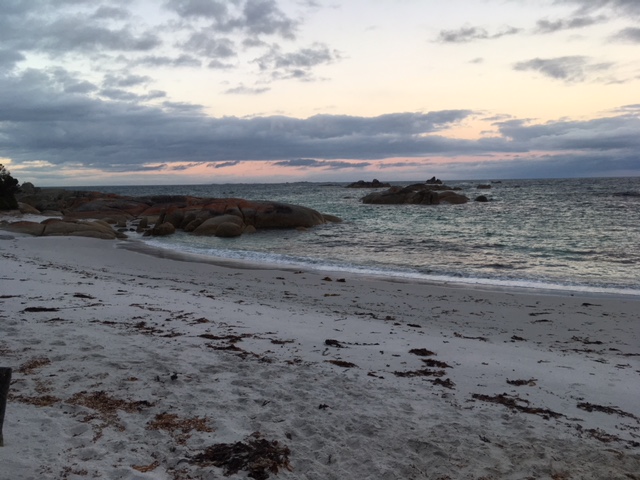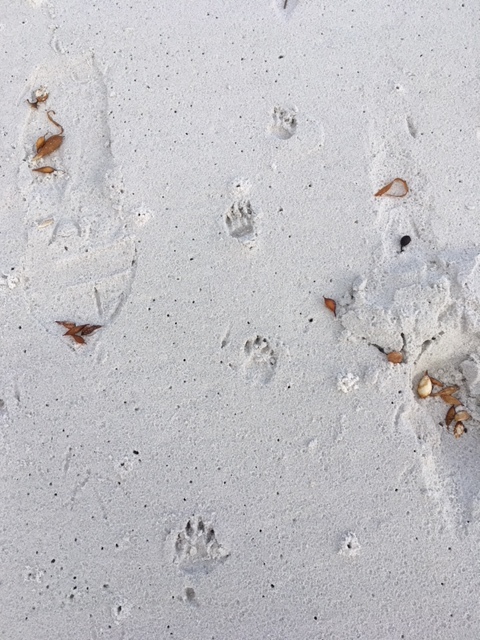 Had a few beers with the Germans, got some good pointers on places to visit in New Zealand and had a fantastic night of sleep in the car. Woke up, made some coffee and strolled along the beach one last time. Was time to get on the road and head to the Eastern wine region. Booked a room near Cranbrook.
Stopped in Binalong Bay at the southern part of Bay of Fires. I cannot believe how many beautiful beaches are in Tasmania.
Stopped at Iron House Brewery outsid of Four Mile Creek and had great conversation with the local bartender, mainly because I was the only patron in the entire place. Got a great recommendation for lunch in Bicheno, so again, I was on my way. Had fresh scallops, calamari, and again oysters. The oysters in Australia are unbelievable compared to home - night and day.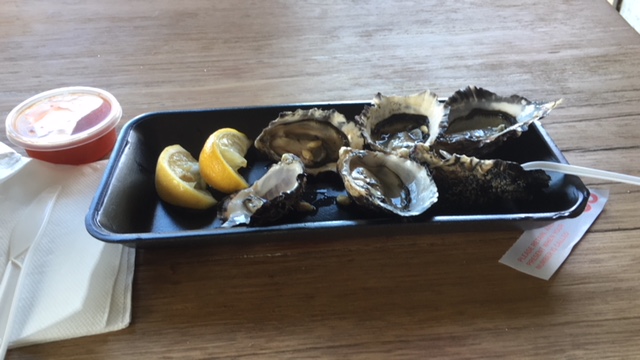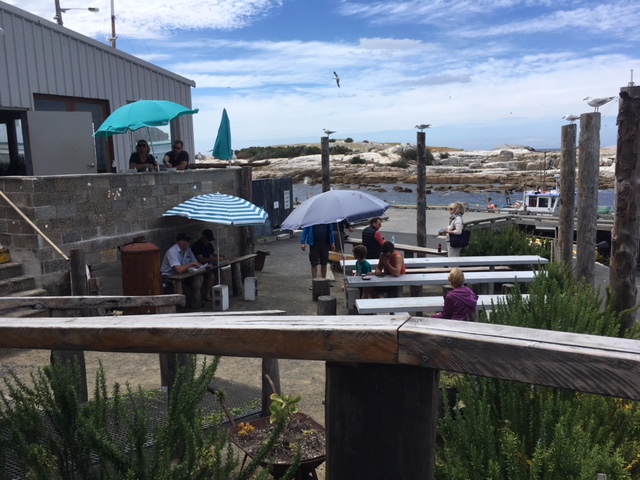 Made it to my accommodations, which just happened to be a "gypsy van" aka what we call a tiny house! Surrounded by fruit trees, a pony and two goats, some really large chickens and a rabbit, these were some pretty sweet digs. I was getting on myself a bit for spending too much on accommodations (aka not camping because most campsites in Tas are free,) but it ended up storming that night and raining cats and dogs, so I felt much better about my decision.
Unfortunately, all of the nearby wineries closed at 5, so I needed to get my butt moving because it was already half-passed 3 PM. Stopped at Springvale winery, tasted to Pinots in an old convict horse stable (yeah I know, right?), purchased one and headed back towards home. Stopped quick at Milton Vinyards and had a glass of their pinot, but it wasn't nearly as good - score! However the did have a killer view. Made it back to the gypsy van, read my book and drank my wine with some delicious cheddar.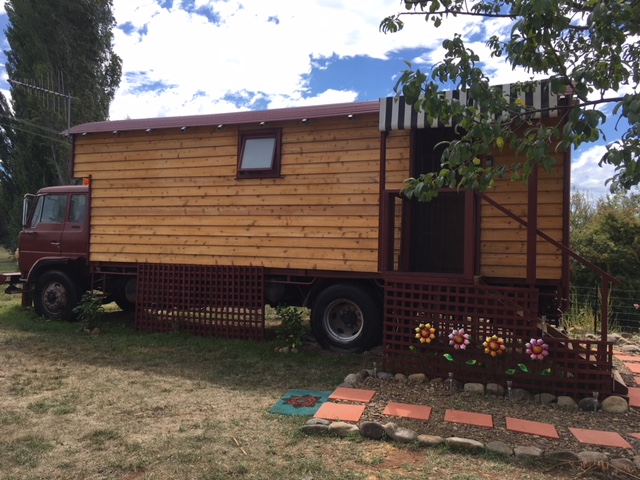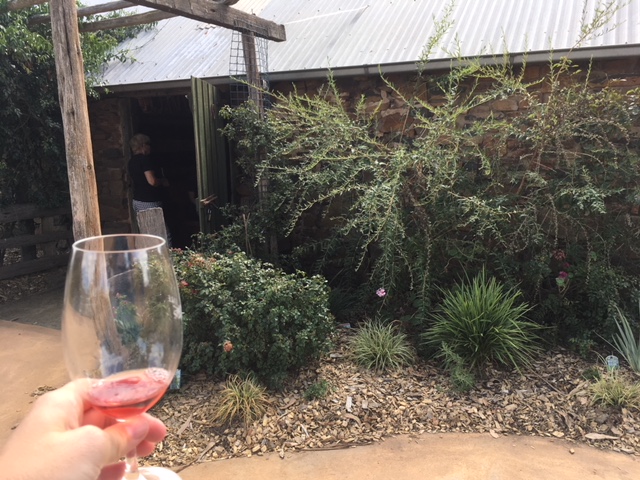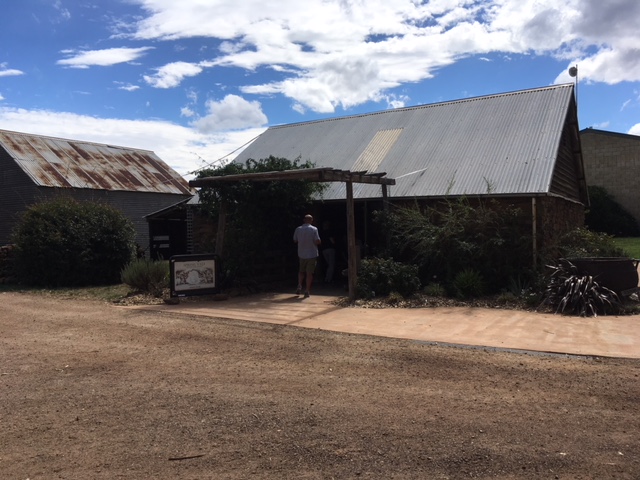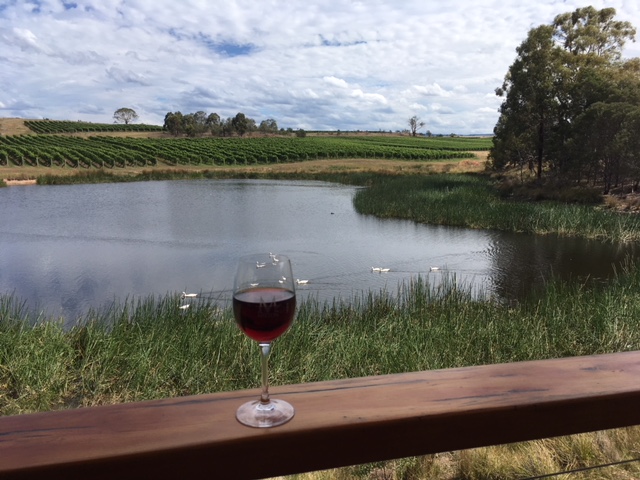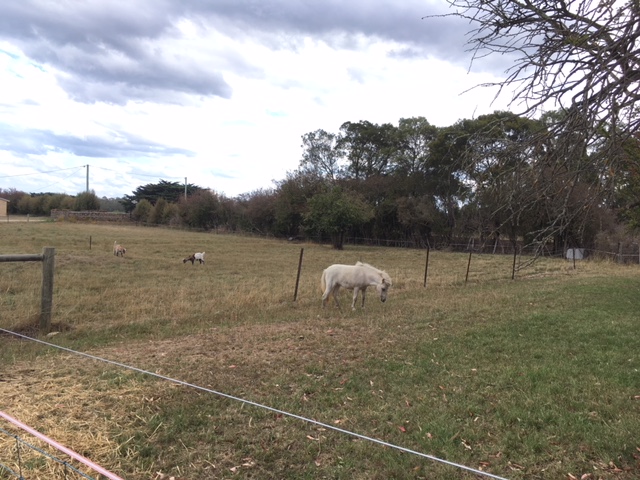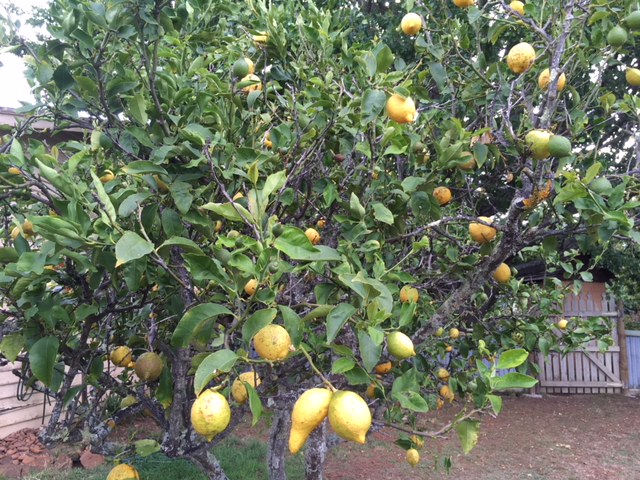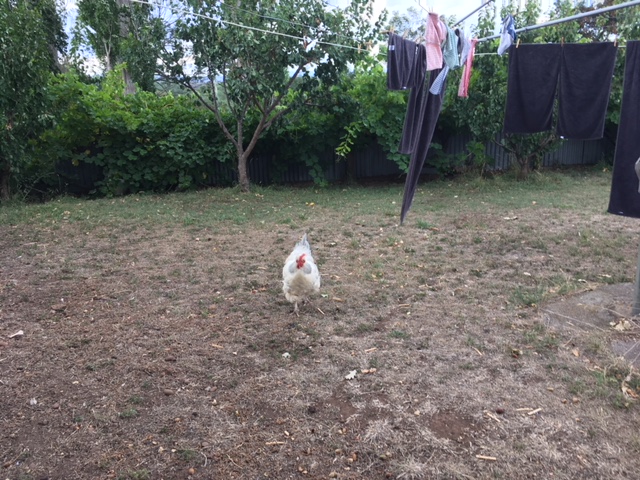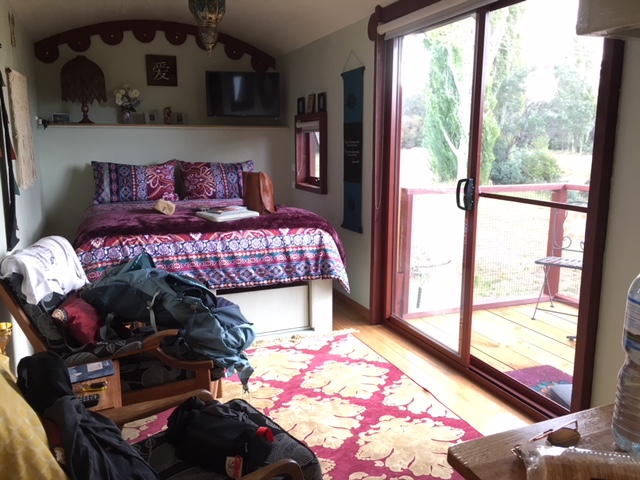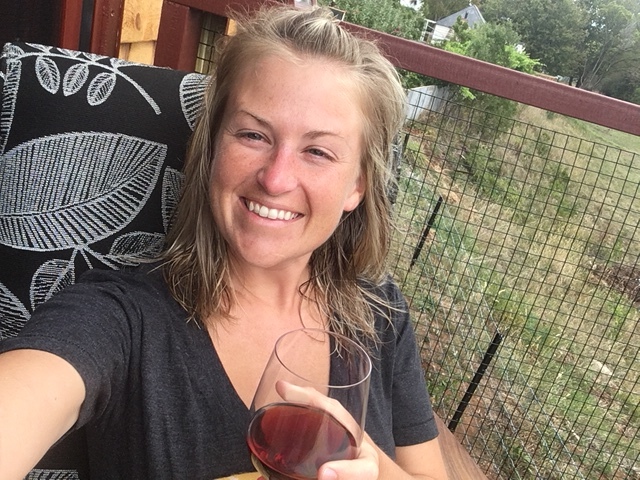 Several folks recommended Freycinet National Park - Wineglass Bay as a must-do while in Tassie. It was a Sunday, followed by a national holiday that Monday, so I knew it would be busy. But of course that didn't stop me from visiting one last winery for some much-needed coffee and another bottle of pinot.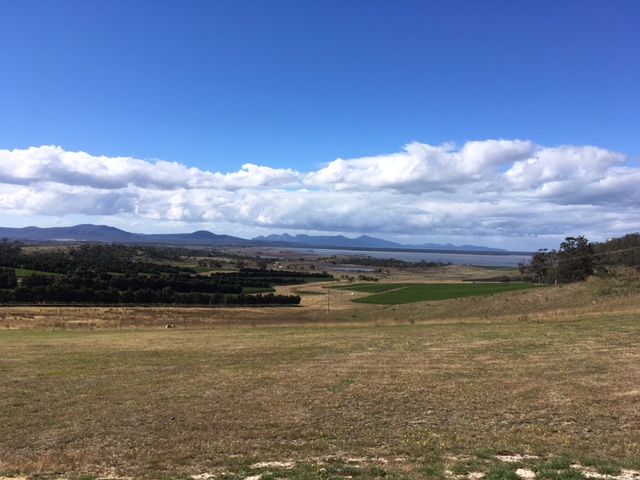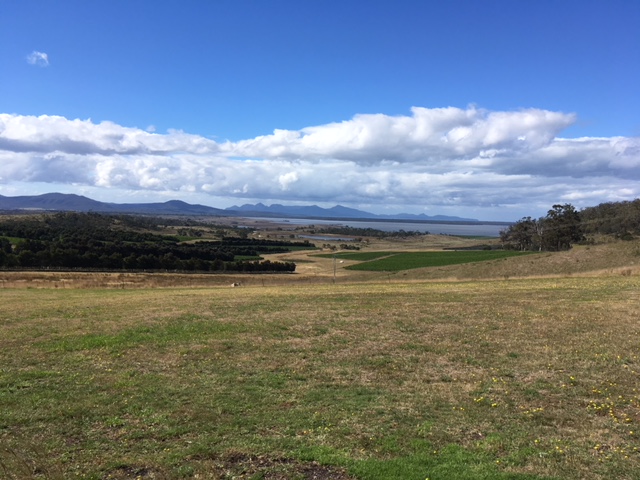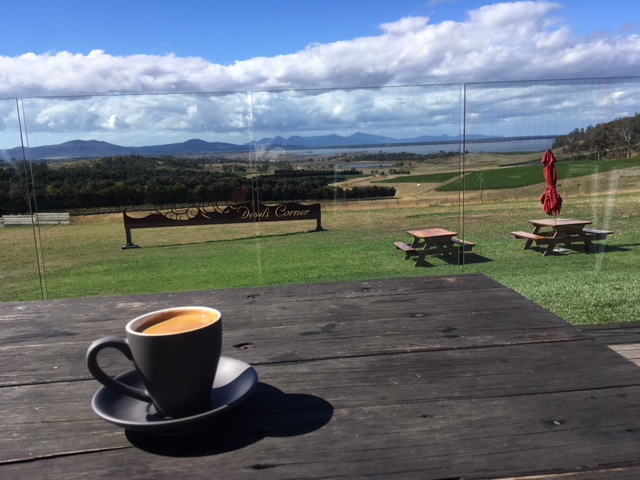 Made it to Freycinet, only to find out that all campsites were full. Not a problem though, the park ranger explained, you can just hike to the Wineglass Bay campground and stay there. Hmmm. I've never hiked to a campground in my life, but hey, yolo.Filled up my pack with all the essentials, tent, stove, dinner, wine, and headed off. Made the uphill trek to Wineglass Bay lookout, which was utterly packed with people and I started to doubt my decision. Until I saw the view. Wow. At this point I knew I had made the right decision. Until of course, halfway down the trail to the beach I saw A FUCKING snake. Like a real-life tiger snake. Ugh. Gross, ish, yuck. The only caveat was that I had nowhere to stay that night, so onward ho.
Made it to the beach - and after an hour-long to the other end of the beach, set up camp. The campground was packed but a friendly local Tassie guy helped me set up camp in the only untouched area left. After a thank you and a chat, I headed to the bathrooms - which of course I run into another FUCKING snake. Ooooof. At this point I pulled out the bottle of wine and scrambled to the beach. A nice dutch gal kept me company and we polished off the wine - the only way I'd be able to sleep that night. I surprisingly slept well...minus the screaming possums.
Woke up the next morning and while taking down my tent, I had a surprise visitor - a wallaby! He sat there and ate grass while I took down my tent. Certain creatures almost cancel out the snakes. Almost. Packed everything up and headed for the Isthmus/Hazards Beach track. Thank God I saw no snakes. Made it back to the car park where I ran into Lu, my dutch friend. Her twin brother had just had a baby and she was ready to celebrate!
We met at a small restaurant in Coles Bay and celebrated over a lamb pizza, oysters and a few drinks. Was a great end to my Freycinet trip!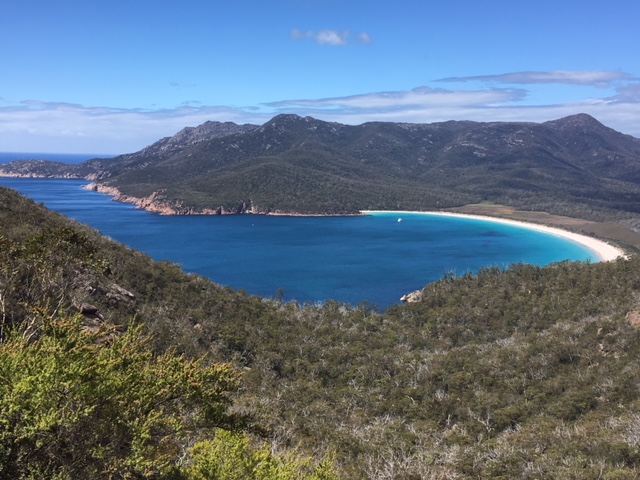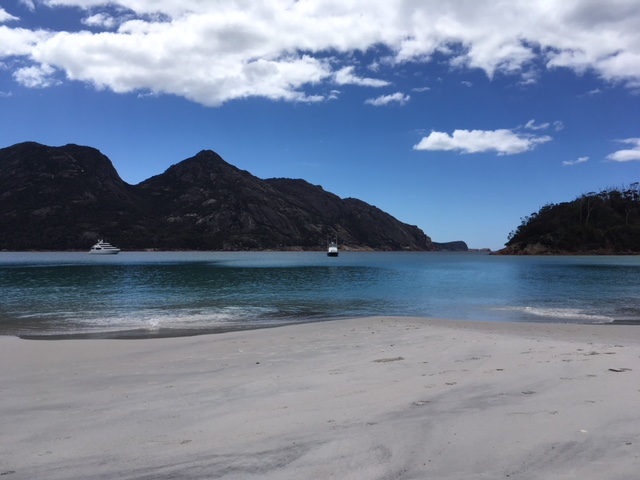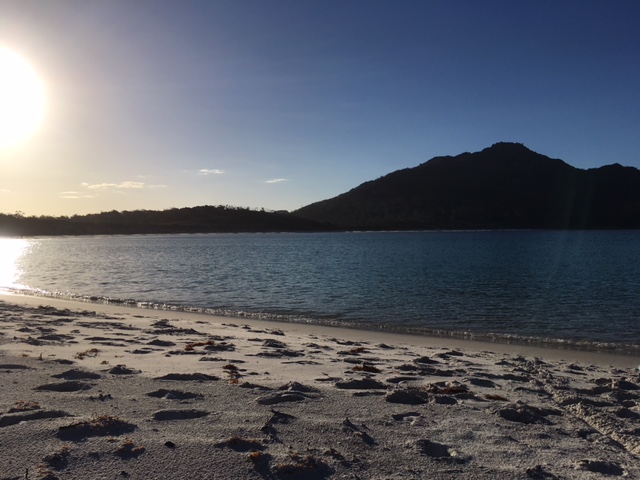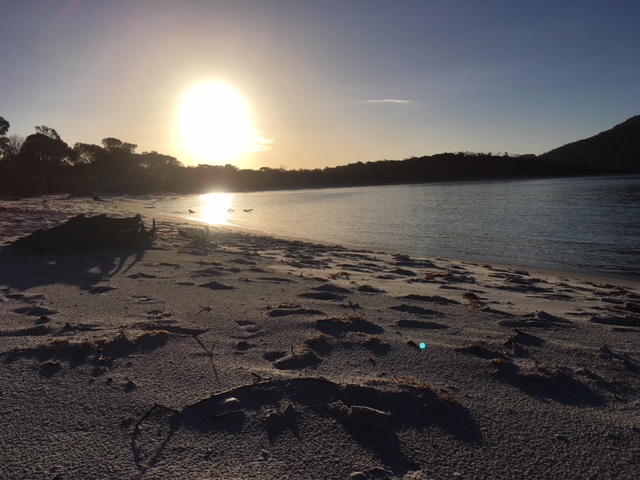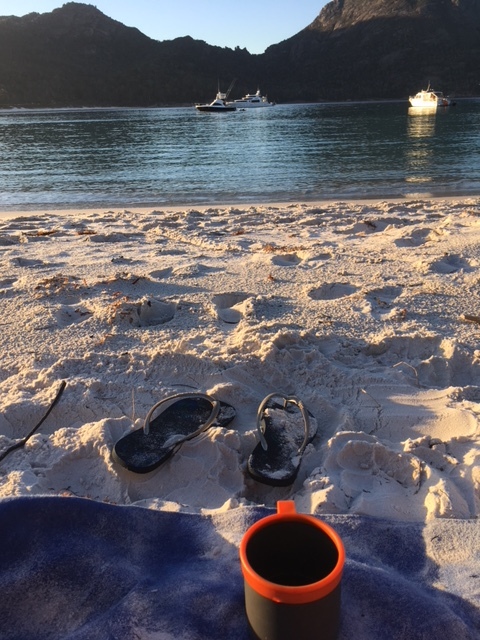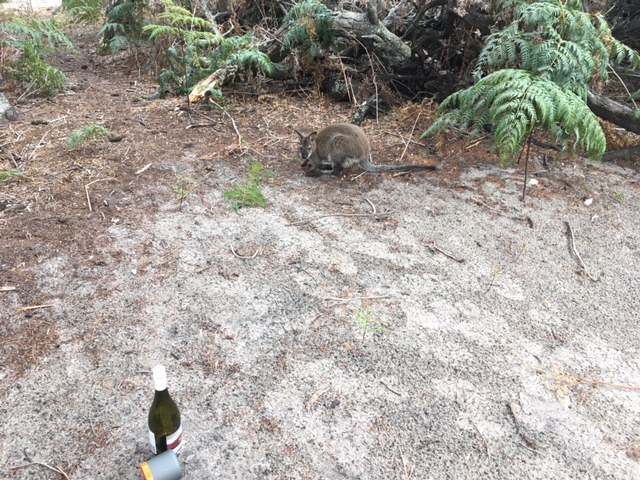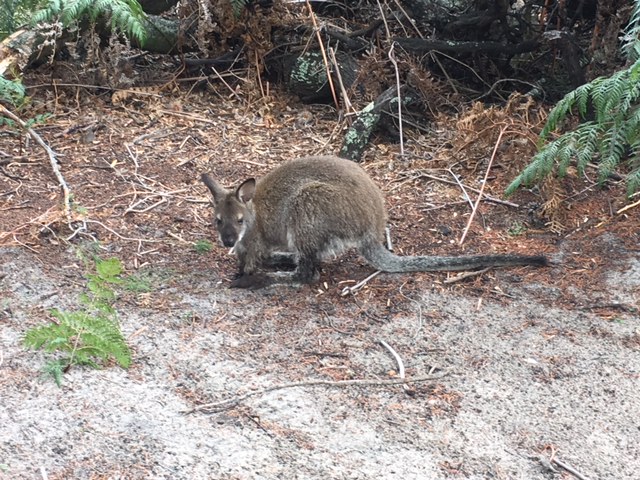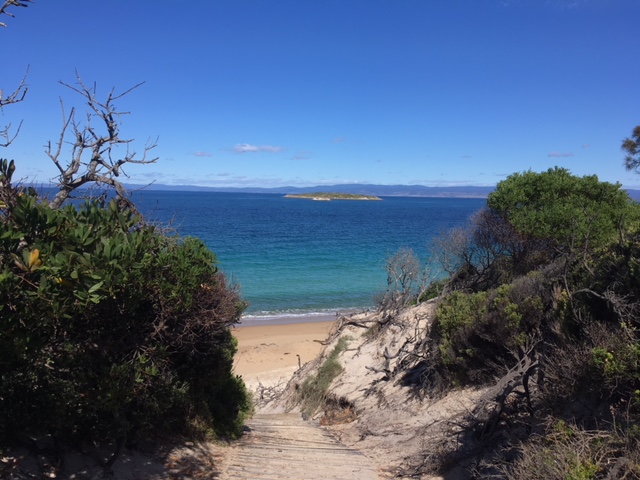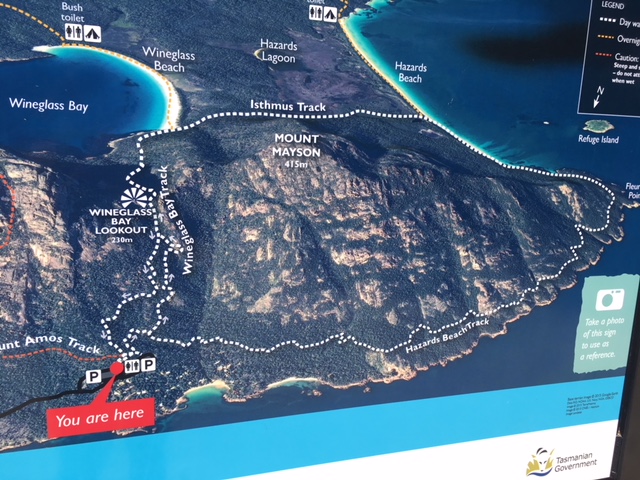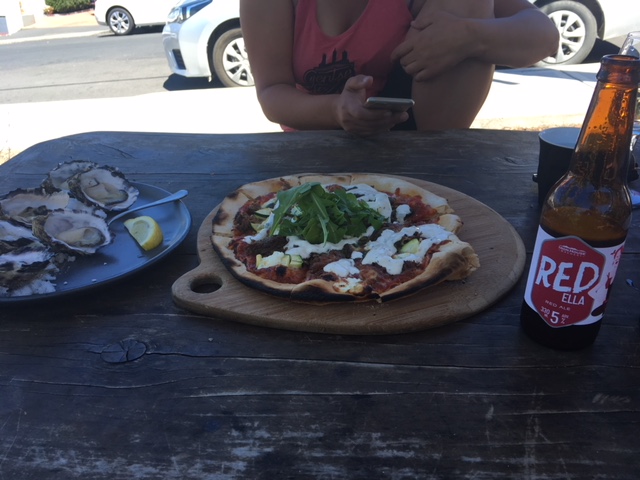 After lunch, I had to get moving back to the city (Hobart) because I scheduled a food tour of Bruny Island the following day. By the time I got checked into my AirBnB, showered and unpacked a bit, I was exhausted. Walked a few blocks, ordered some curry and went straight to bed.
The next day, I joined a group of about 16 people on a tour of Bruny Island. I forget how much fun tours can be - I need to do more of these while traveling. At first I was a little hesitant, but by the end of the day, I was drinking wine in the back of the bus with my newfound friends. We got all the touristy stuff out of the way during the first half of the day, and gorged ourselves with cheese, seafood, honey, oysters, ciders, beers and wine for the latter half. Even stopped at a cute fudge shop (owned by a gay couple - hence the photos below. Hehe.) Oof. By the time we got back to town, it was after 6 PM. Had a few beers with some gals from Brisbane down by Salamanca Market, followed by a few more beers with a local guy who works for Volkswagen.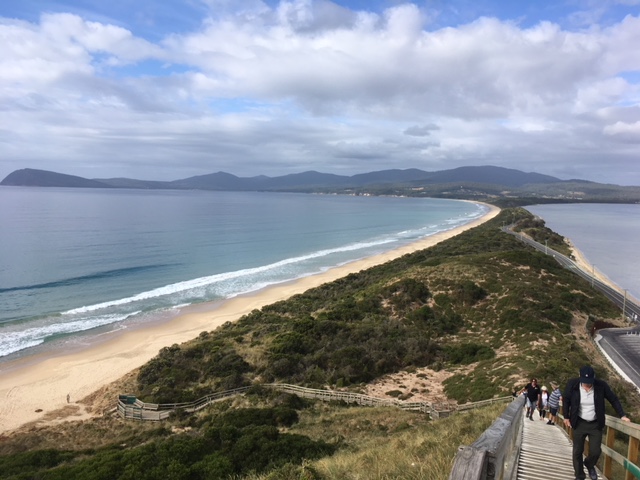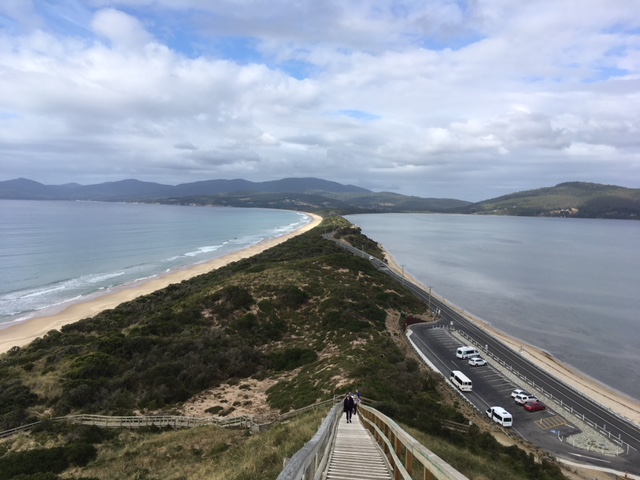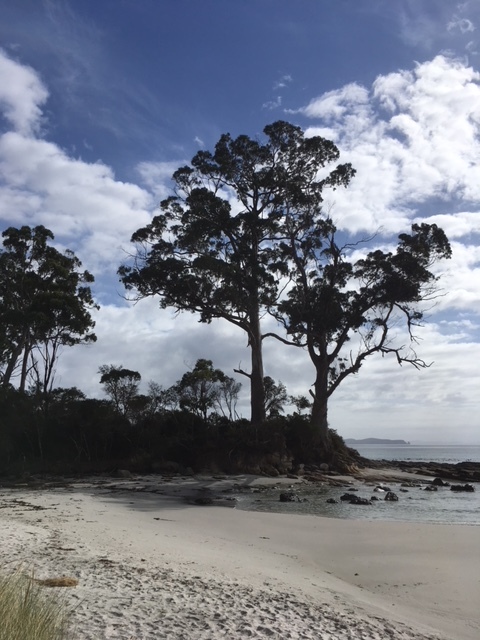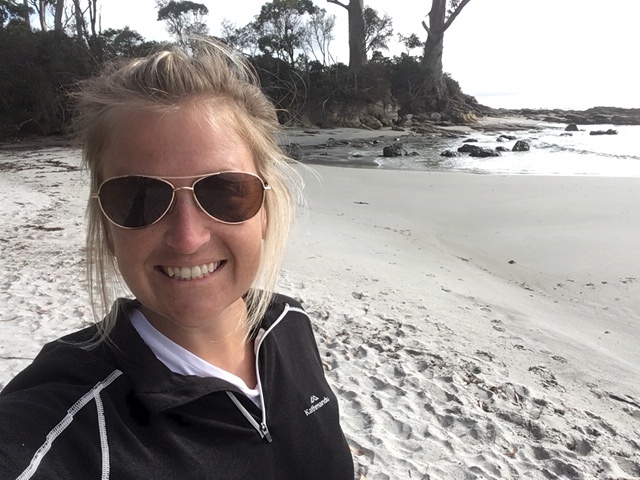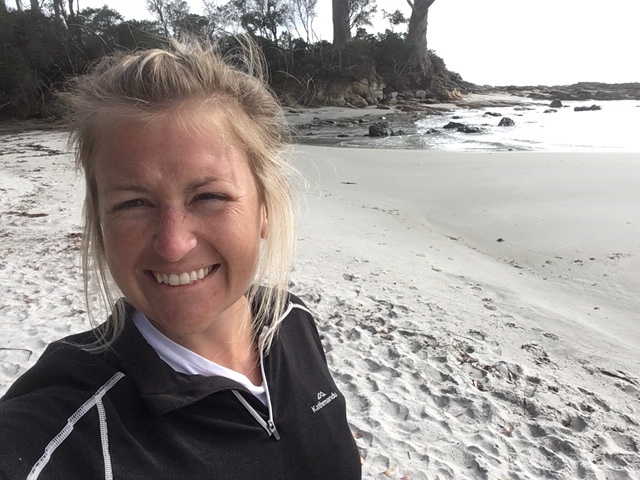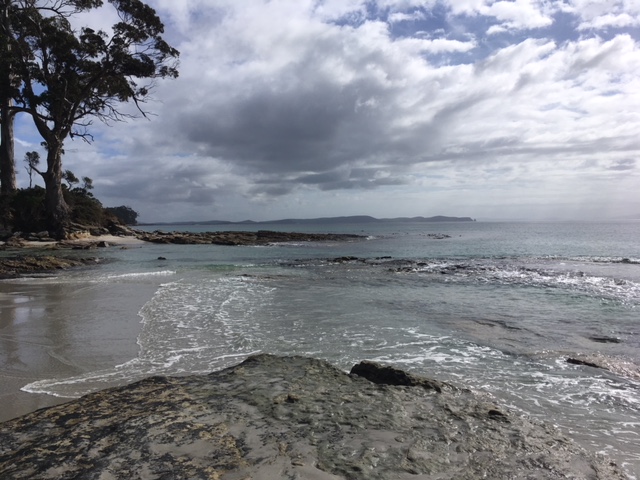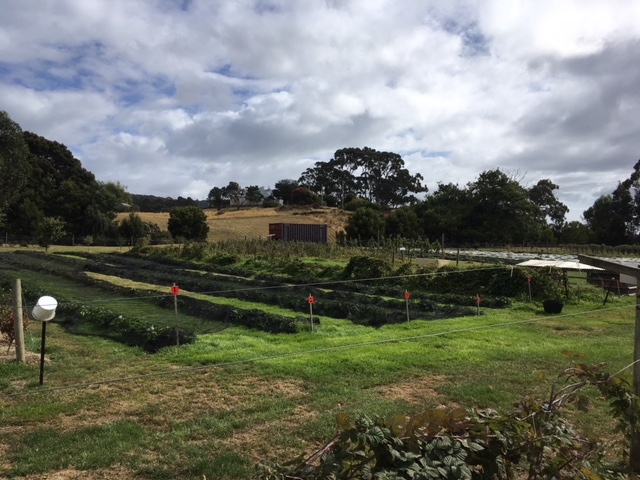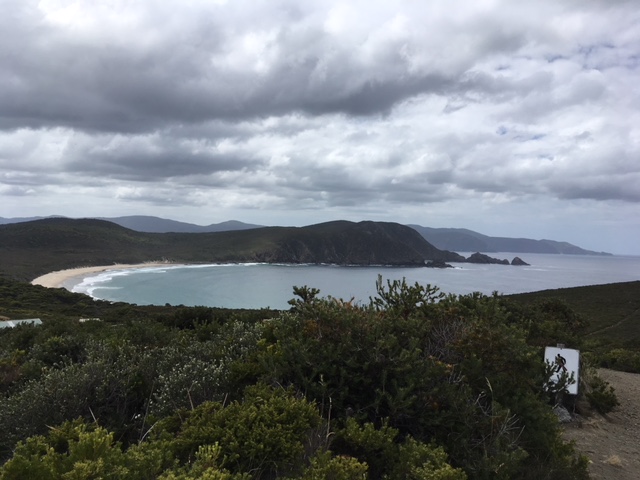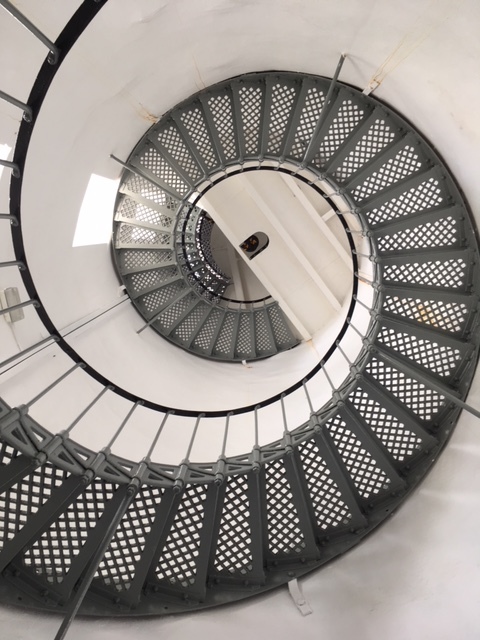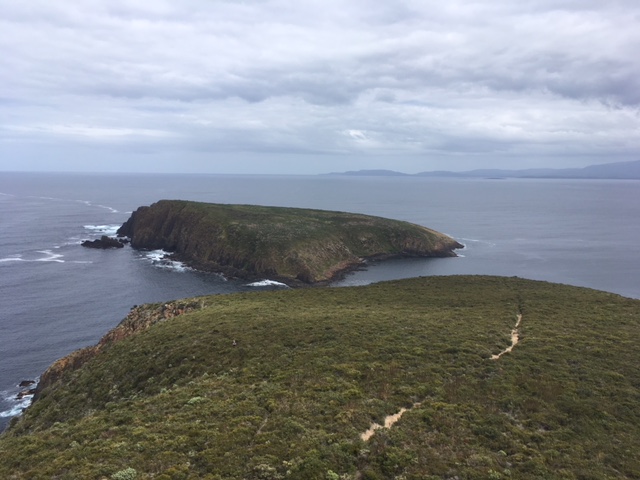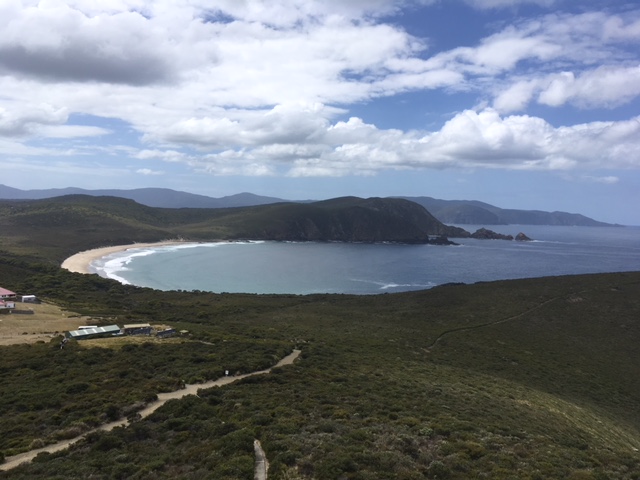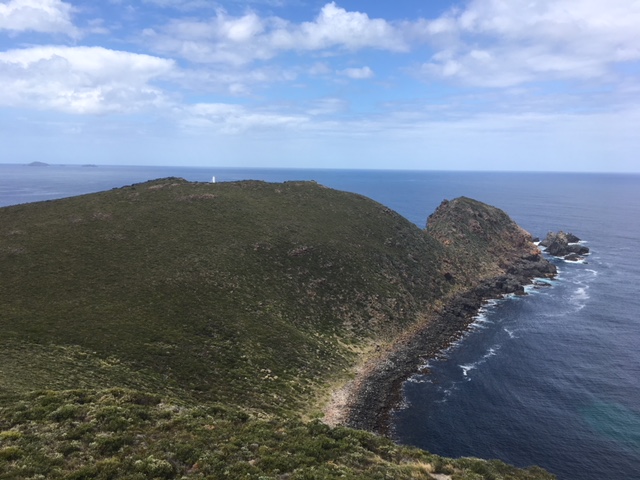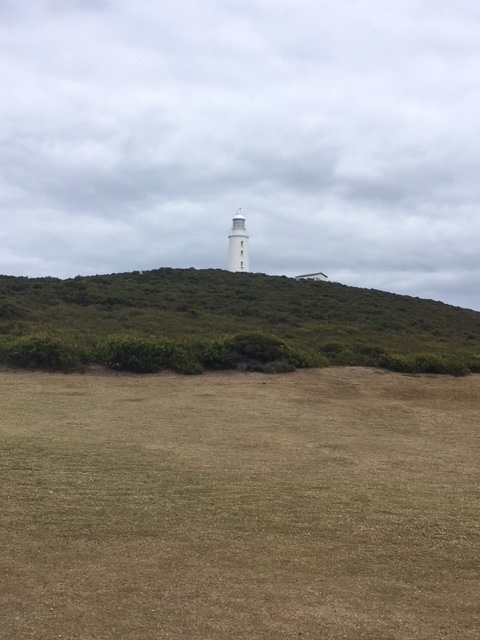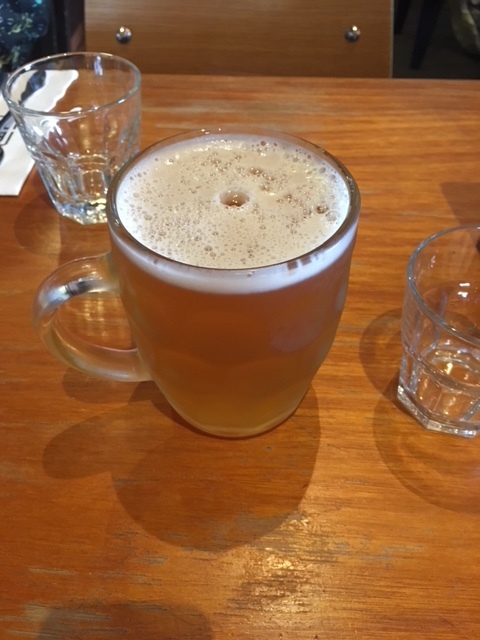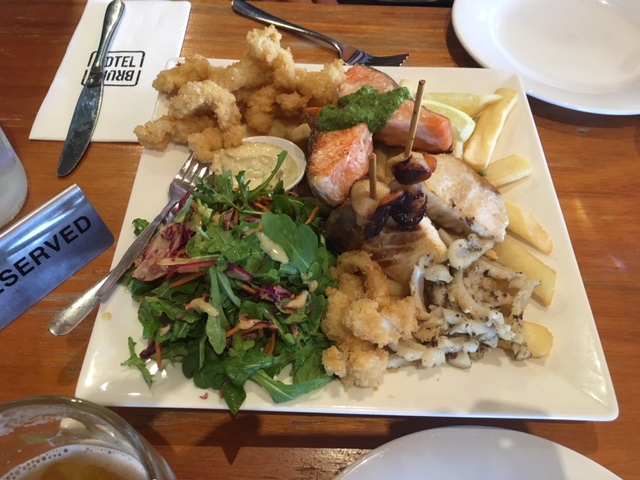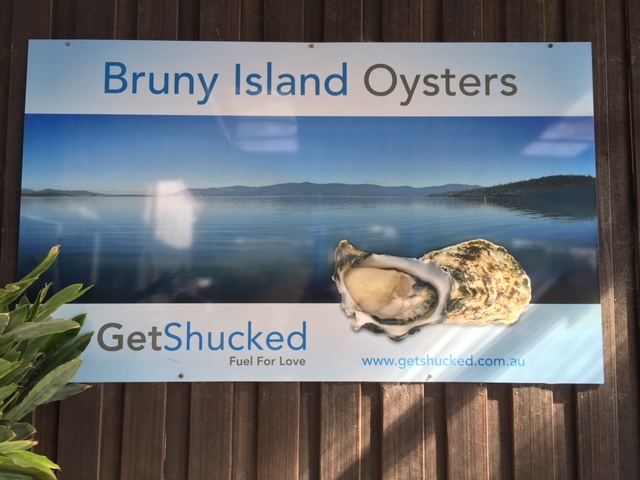 Morning came too early. And that was my trip to Tasmania. I'll be better at keeping up my blog - I'd use the WiFi and lack of service as an excuse, but honestly I was just having too much fun and didn't want to spend it on the computer - hence this long post. Hope I didn't bore you too much!